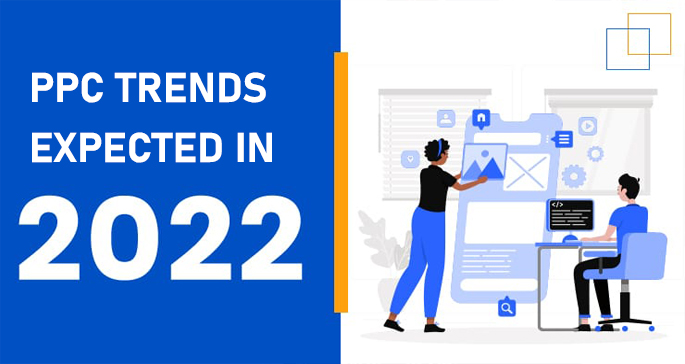 With another eventful year drawing to a close, it is time to look forward to new areas of growth and progress. The economies around the world seem to be picking up and the pandemic that has roiled the whole world seems to have abated. While the pandemic did bring a lot of focus on virtualization, interactions and everything in between, clients have begun to raise questions on how to maximize every dollar spent, whether in online or offline marketing efforts. Linkahref, a leading Google adwords company in Chennai and PPC service company in Chennai has analyzed the PPC game in detail. Below are the expected trends for PPC in 2022.
First Party Data
Brands should focus more on engaging with customers and collect their own data about customer choices and preferences rather than depend on third parties. Thus, one should start on building own lists and use that first-party information to create targeted campaigns. Further, third-party cookies are going to be blocked by Google from 2023 and that should start ringing alarm bells. With Google being the most used browser in the world, any policy change or implementation will have a cascading effect across the entire ecosystem. Collecting first party data can be as simple as making a note of the contacts you get from exchanging business cards in trade shows to going in for some advanced help from websites like snitcher or purchasing an off-the-shelf solution like Lusha. The data should be used for building strong relationships with audiences and inspire people to engage with you.
Audit
One needs to study the ecosystem very closely to understand and climb to the next level. Hence, it is better to undertake an audit of your existing marketing mix and operations, understand the gaps, see how to integrate tools and then re-start the journey. Study the upcoming and latest trends like optimising for voice search and use of long-tail keywords. Optimizing for conversational questions is also a trend that needs to be studied.
Diversify
All eggs cannot be in one basket and one needs to diversify. This diversification is not only on platforms but also in the way various PPC terms are used and bid for. The various platforms to diversify for PPC include but are not limited to Bing, Facebook, Instagram, Reddit, Amazon (yes Amazon!), Pintrest, Linkedin and much more! As a leading PPC service company in Chennai, Linkahref can help you audit your existing setup as well as with diversification of your PPC mix.
Use Automation Effectively
PPC automation has picked up in a big way and is only set to grow in 2022. One has to be smart in applying the right strategies to get maximum mileage out of the amount invested. Be very clear on what your target is – is it to increase website visits, gain visibility or anything else. With many open source tools available, it is no doubt that all bidding and campaigns will be managed in an automated fashion and this trend will see a big jump in 2022. Machine learning will help with all the monotonous tasks while you can work on the subtilities.
Add Youtube to the Mix
If you are running a Youtube channel, you can also create video ads from your existing content. Incorporating video ads helps increase the reliability. It is also a known fact that visitors spend more time on websites with videos, there is higher conversion and increased brand affinity and association.
PPC does help branding
PPC definitely helps marketing. When the method is to go for omnichannel engagement with consumers, it is impossible for a brand to be present everywhere and in every place where consumers look at without some kind of marketing investment. Research says that prospective customers need to see a brand or product in at least 3 or 4 different locations for them to register, recall and convert to purchase or engagement. Hence, PPC is very important.
Why Linkahref?
Linkahref is a leading web development company in Chennai and a Google adwords company in Chennai offering services like web design in Chennai, SEO in Chennai and content writing in Chennai. What makes the company unique is the ability to understand the all-round needs of clients in any business vertical and deliver top value. They are one of the most reputed companies offering Google ads service in Chennai and this is because all their campaigns have delivered top results.
Linkahref is also a leading digital marketing company in Chennai and has worked with leading brands on various successful campaigns. Looking for the best PPC service company in Chennai? Look no further. Contact us now and fly on wings of change.